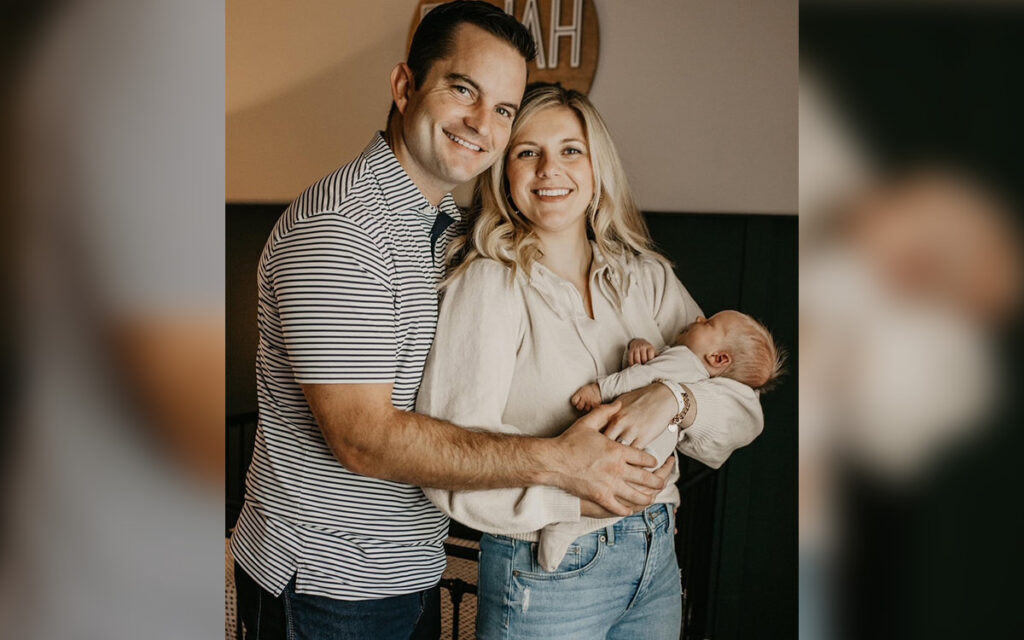 Jake and Shelbie Weatherford are excited to introduce Elijah Weatherford. born August 24, 2021! "Eli" is full of joy and happiness, until he gets hungry. He loves walks and long naps in the car seat. This new addition to our lives brings back an old adage of "it's never too early to save." And a college savings account is a great place to start.
Did you know that you can actually start college savings for children and grandchildren that are not yet born? 529 accounts allow the owner to name his or herself the beneficiary of the account, begin saving for the future child or grandchild, and then switch the beneficiary to the baby when he or she is born.
Starting a monthly savings of $100 at birth would yield approximately $37,000 when the child goes to college at age 18 (6% return assumption). If someone decided to start these $100 savings 10 years earlier, with the same return, the child would have around $82,000 to fund their education.1 That $45,000 could make a huge impact.
The beneficiary of these accounts can easily be changed to another family member. These donations are treated as a "gift" for most beneficiaries. Every year, both parents and grandparents can gift up to $15,000 per child without being subject to gift tax.2 For more information on this type of advanced planning, consult with your Castlepoint Team!
— Jake
1. https://vanguard.wealthmsi.com/csp.php
2. https://www.irs.gov/businesses/small-businesses-self-employed/frequently-asked-questions-on-gift-taxes
Past performance is not a guarantee of future results. Diversification does not eliminate the risk of market loss. There is no guarantee investment strategies will be successful and investing involves risks, including possible loss of principal. Investors should talk to their financial advisor prior to making any investment decision and there is always the risk that an investor may lose money. A long-term investment approach cannot guarantee a profit.
All expressions of opinion are subject to change. This article is distributed for informational purposes, and it is not to be construed as an offer, solicitation, recommendation, or endorsement of any particular security, products, or services.