Dear Client,

As our country and world continued to recover from the global pandemic in the first half of this year, the market has prevailed. There have still been ups and downs along the way, but we have come a long way since March of last year when US stocks plummeted by more than 30% in a shockingly short period of time.
Since those very scary days, global stocks have soared to heights that even some of the biggest optimists didn't see coming. Would you have believed back in March 2020 if we were told that U.S. and international stocks would rise by over 100%1 and 90%2, respectively?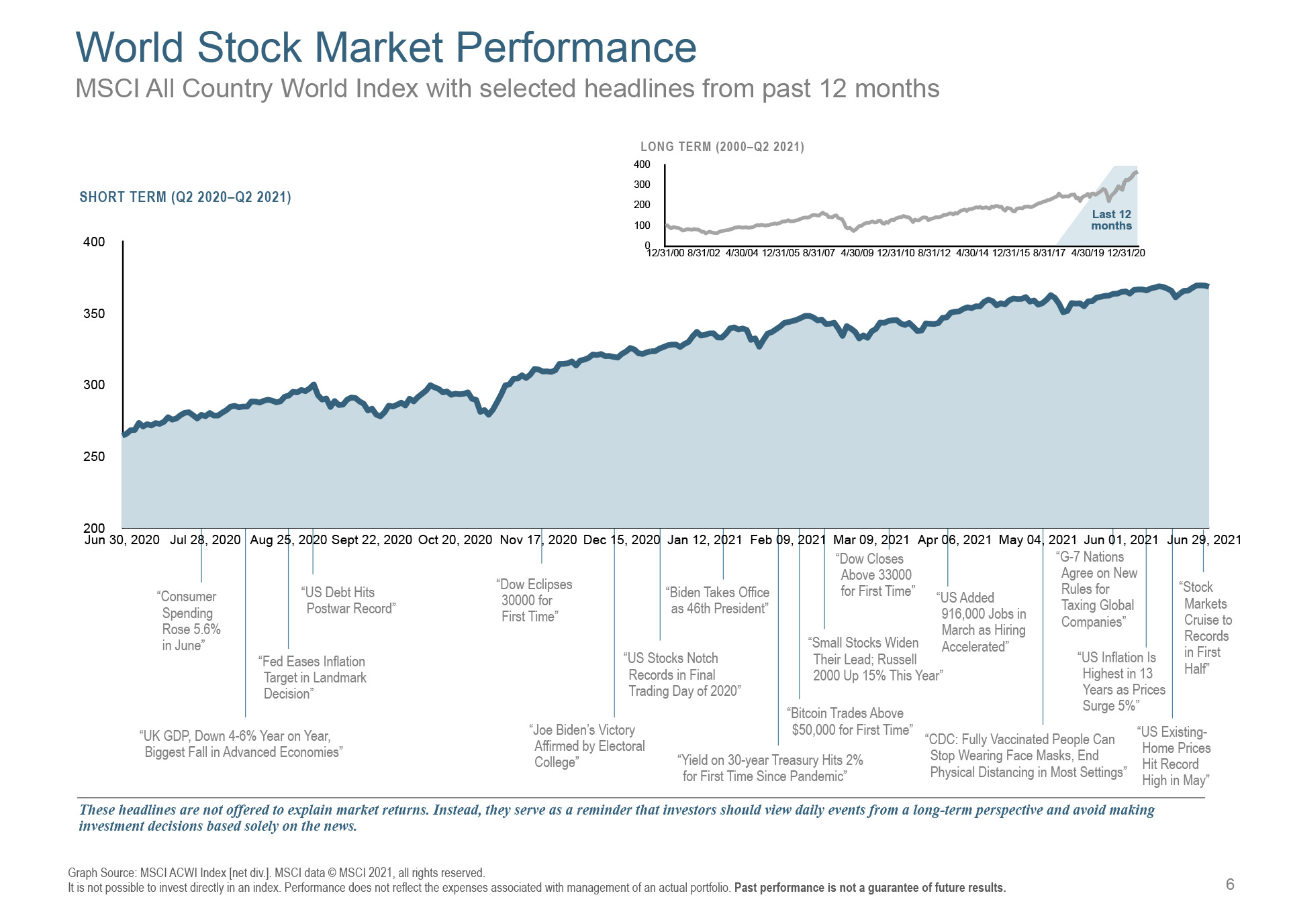 This brings us back to a fundamental aspect of our philosophy. We are long-term, goal-focused, and planning-driven investors who ignore economic forecasts and political changes since that has never proven historically to be successful. Our investment decisions are always aligned with our most important life and financial goals. To say this another way, if our goals don't change, we don't change our plan or make significant changes to portfolios.
We know sticking with our approach wasn't always easy, particularly as stocks fell sharply in early 2020. Instead of selling near the lows like many investors unfortunately did, we rebalanced your portfolios by selling bonds and buying stocks. At the time, this may have seemed counterintuitive to our human emotions—to be selling bonds that were relatively stable at the time and to be buying stocks back in your account.
But this is precisely why we commit to disciplined rebalancing: to manage risk and take advantage of the market's full potential.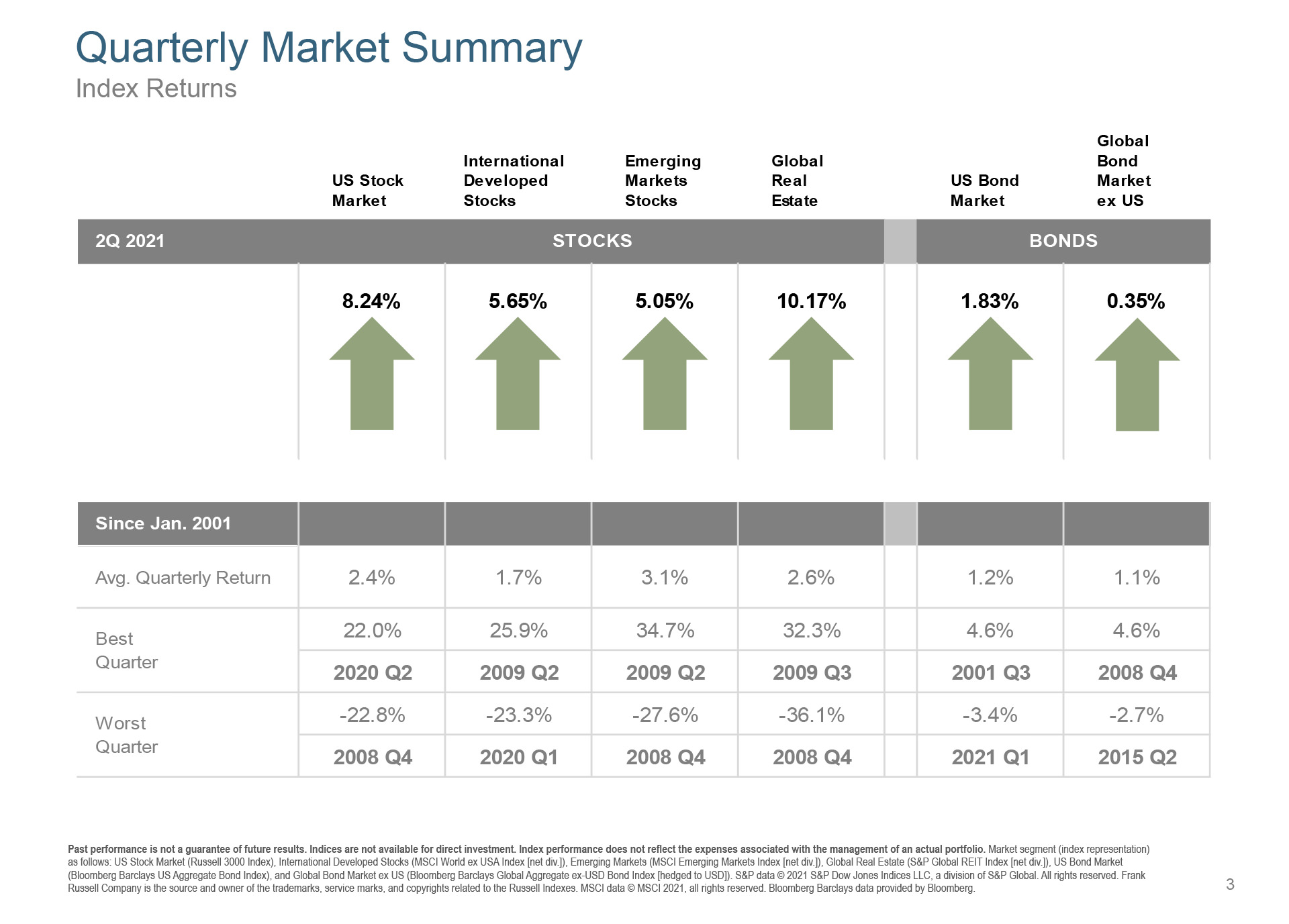 It has been rewarding to see that through discipline and some grit along the way, you benefitted from an extraordinary market recovery. We don't know what the market will do in the second half of this year, but we do have a good idea of what it's ultimately going to do over time (go up). The historical market recovery we have recently seen is just one more historical example of how resilient our country and markets are through significant economic, geopolitical, health, and social challenges.
We're grateful for your trust through calm and chaos as we uphold investment ideals designed to set you and your family up for long-term investment success.
Sources:
— The Castlepoint Team
Past performance is not a guarantee of future results. Indices are not available for direct investment. Index performance does not reflect the expenses associated with the management of an actual portfolio